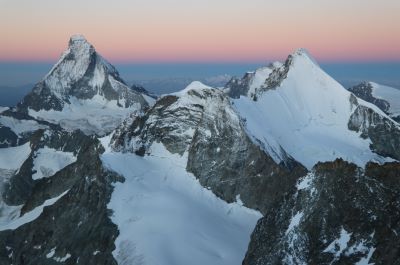 Osteoporosis Treatment for Postmenopausal Women at High Risk for Fracture
SUMMARY:
The Endocrine Society released guidance (2019) on the pharmacological management of osteoporosis and, based on evidence, recommends
…treating postmenopausal women at high risk of fractures, especially those who have experienced a recent fracture, with pharmacological therapies, as the benefits outweigh the risks
Definition of High Risk
Definition of high risk

Prior spine or hip fracture or
BMD T-score of ≤−2.5 either the hip or spine or
10-year hip fracture risk ≥3% or
Risk of major osteoporotic fracture ≥20%
Treatment Options
Initial treatment for women at high risk of fractures: Bisphosphonates

Alendronate | Risedronate | Zoledronic acid | Ibandronate
Reassess fracture risk at 3 to 5 years
High risk should continue therapy while low-to-moderate risk may be candidates for 'bisphosphonate holiday'
Ibandronate not recommended for nonvertebral or hip fracture risk reduction
Note: Osteonecrosis of the jaw (ONJ) and bisphosphonates: Absolute risk ranges from 1 in 10,000 to 1 in 100,000 | Higher risk in oncology setting | Risk may be as high as 21 in 10,000 if on medication >4 years | Increased risk with tooth extraction (0.5%)
Alternative initial treatment: Denosumab

60 mg subcutaneously every 6 months
Reassess risk at 5 to 10 years as to whether patient should remain on denosumab

Consider SERMs (raloxifene or bazedoxifene)

Low risk of DVT and bisphosphonates/ denosumab not appropriate or
High risk of breast cancer

Consider menopausal hormone therapy (estrogen only for women with hysterectomy) if

Cannot tolerate bisphosphonates/ denosumab or bisphosphonates/ denosumab not appropriate
<60 years of age or <10 years beyond menopause
Low risk of deep vein thrombosis | No contraindications | No previous history of MI or stroke | No breast cancer
Symptomatic vasomotor symptoms and/or other menopausal symptoms
Note ACP Guidelines disagree on the use of HRT in osteoporosis
Note: Tibolone may used based on the above clinical scenarios as well | Tibolone not currently available in the US or Canada)
In women >60 who cannot tolerate bisphosphonates/ denosumab or bisphosphonates/ denosumab not appropriate, consider the following (in order)

SERM
HT or tibolone
Calcitonin
Calcium and vitamin D
Very High Risk of Fracture
Severe osteoporosis (i.e., low BMD T-score <−2.5 and fractures) or multiple vertebral fractures
Teriparatide and abaloparatide

These medications are parathyroid hormone and parathyroid hormone–related protein analogs
Anabolic agents that increase bone formation

Recommended for up to 2 years
Follow up using antiresorptive osteoporosis therapies to maintain gains

Romosozumab

Monoclonal antibody that blocks sclerostin and increases new bone formation
Recommended for up to 1 year
Recommended dosage is 210 mg monthly by subcutaneous injection
Following course of romosozumab, treat with antiresorptive osteoporosis therapies to maintain bone mineral density gains and reduce fracture risk
Note: Women at high risk of cardiovascular disease (e.g., MI or stroke) should not be considered for romosozumab
KEY POINTS:
Calcitonin (nasal spray) may be an option only if patients cannot tolerate or should not be prescribed the following

Raloxifene | Bisphosphonates | Estrogen | Denosumab | Tibolone | Abaloparatide | Teriparatide

Calcium and vitamin D

Suggested adjunct to above therapies
Recommended supplementation even if women cannot tolerate other pharmacologic therapy

Monitoring

Bone mineral density

Dual-energy X-ray absorptiometry at the spine and hip

Perform every 1 to 3 years
Note ACP guidelines recommend against DEXA scans during 5 years of pharmacological treatment

Bone turnover (alternative to determine poor response or treatment nonadherence)

Serum C-terminal crosslinking telopeptide for antiresorptive therapy or
Procollagen type 1 N-terminal propeptide for bone anabolic therapy

Good bone health maintenance efforts are recommended for all postmenopausal women and include

Adequate calcium and vitamin D intake
Resistance and balance exercises
Smoking cessation
Limited alcohol use
Decreased use of drugs
Optimization of comorbid conditions that can harm bone

When choosing the best therapy

Multiple factors (e.g., costs, patient preferences, local guidance and drug availability etc.) will guide care
Individualize approach based on personalized risk/benefit
---
Learn More – Primary Sources:
Pharmacological Management of Osteoporosis in Postmenopausal Women: An Endocrine Society Clinical Practice Guideline
Pharmacological Management of Osteoporosis in Postmenopausal Women: An Endocrine Society Guideline Update
FDA approves new treatment for osteoporosis in postmenopausal women at high risk of fracture
USPSTF Recommendations: Screening for Osteoporosis to Prevent Fractures
SUMMARY:
The USPSTF released recommendations update for osteoporosis screening to prevent fractures (2018). The following guidelines are based upon an assessment of benefits vs harms and does not include cost analysis.
USPSTF Recommendations
Women ≥ 65 years and older
The USPSTF recommends screening for osteoporosis with bone measurement testing to prevent osteoporotic fractures (B recommendation)

Offer or provide this service
There is high certainty that the net benefit is substantial
Women <65 years and postmenopausal
The USPSTF recommends screening for osteoporosis with bone measurement testing to prevent osteoporotic fractures in women who are at increased risk, as determined by a formal clinical risk assessment tool (B recommendation)

Offer or provide this service
There is high certainty that the net benefit is substantial

The USPSTF concludes that the current evidence is insufficient to assess the balance of benefits and harms of screening for osteoporosis to prevent osteoporotic fractures in men (I statement)

The USPSTF concludes that the current evidence is insufficient to assess the balance of benefits and harms of the service
Evidence is lacking, of poor quality, or conflicting, and the balance of benefits and harms cannot be determined
KEY POINTS:
Clinical Risk Factors in Postmenopausal Women <65 Years of Age
If ≥1 risk factor, "a reasonable approach" is to use a clinical risk assessment tool (see below)
Clinical risk factors include

Parental history of hip fracture
Smoking
Excessive alcohol consumption
Low body weight
Clinical risk assessment tools
In the previous guideline (2011), FRAX was the clinical risk assessment tool of choice

Current (2018) guidance now includes others

The following tools perform similarly and are moderately accurate at predicting osteoporosis

The Simple Calculated Osteoporosis Risk Estimation (SCORE)
Osteoporosis Risk Assessment Instrument (ORAI)
Osteoporosis Index of Risk (OSIRIS)
Osteoporosis Self-Assessment Tool (OST)

FRAX tool (University of Sheffield)

Assesses a person's 10-year risk of fracture
Includes questions about previous DXA results but not required to assess risk
USPSTF states that one approach is to
Perform bone measurement testing in postmenopausal women younger than 65 years who have a 10-year FRAX risk of major osteoporotic fracture (without DXA) greater than that of a 65-year-old white woman without major risk factors
Example, using white woman of mean height and weight

65-year-old without major risk factors: 10-year FRAX risk of major osteoporotic fracture of 8.4%
60-year-old with a parental history of hip fracture: 10-year FRAX risk of major osteoporotic fracture of 13%

A particular risk factor or a certain age does not represent a particular risk threshold
Multiple risk factors at a younger age may indicate that the risk-benefit profile is favorable for screening with bone measurement testing
Screening Tests
Central DXA (most common)

Measures BMD at the hip and lumbar spine
Used for most professional treatment guidelines (based on entry criteria for study enrollment)

Peripheral DXA

Measures BMD at the lower forearm and heel
Due to portable device measurement, may provide access when central DXA is not available

Quantitative ultrasound (QUS)

Evaluates peripheral sites
Similar accuracy in predicting fracture risk as DXA
Avoids radiation exposure
Does not measure BMD and therefore prior to routine use, a conversion method to the DXA scale is needed
Additional Related USPSTF Recommendations
Preventing falls

The USPSTF recommends exercise interventions to prevent falls in community-dwelling adults 65 years and older at increased risk of falls
Selectively offer multifactorial interventions based on circumstances of prior falls, presence of comorbid medical conditions, and the patient's values and preferences
USPSTF recommends against Vitamin D supplementation to prevent falls

Preventing fractures

USPSTF recommends against supplementation with 400 IU or less of vitamin D and 1000 mg or less of calcium in postmenopausal women to prevent fractures
The USPSTF found insufficient evidence on supplementation with higher doses of vitamin D and calcium, alone or combined, to prevent fractures in postmenopausal women, or at any dose in men and premenopausal women
Other Professional Recommendations
National Osteoporosis Foundation

Recommends BMD testing in all women 65 years and older and all men 70 years and older
Recommends BMD testing in postmenopausal women younger than 65 years and men aged 50 to 69 years based on their risk factor profile, including if they had a fracture as an adult

The International Society for Clinical Densitometry

Recommends BMD testing in all women 65 years and older and all men 70 years and older
Recommends BMD testing in postmenopausal women younger than 65 years and men younger than 70 years who have risk factors for low bone mass

American Academy of Family Physicians (as part of Choosing Wisely)

Recommends against DXA screening in women younger than 65 years and men younger than 70 years with no risk factors

ACOG

Recommends BMD testing with DXA in postmenopausal patients 65 years and older
Recommends selective screening in postmenopausal women younger than 65 years who have osteoporosis risk factors as determined by formal clinical risk assessment tool

American Association of Clinical Endocrinologists

Recommends evaluating all women 50 years and older for osteoporosis risk and considering BMD testing based on clinical fracture risk profile

Endocrine Society

Recommends screening in men older than 70 years
Recommends screening adults

50 to 69 years with significant risk factors
Fracture after age 50 years
Learn More – Primary Sources:
US Preventive Services Task Force Recommendation Statement: Screening for Osteoporosis to Prevent Fractures
JAMA Editorial: Screening for Osteoporosis
FRAX® Fracture Risk Assessment Tool
Development and assessment of the Osteoporosis Index of Risk (OSIRIS) to facilitate selection of women for bone densitometry
Osteoporosis Self-Assessment Tool for Asians (OSTA) Research Group. A simple tool to identify Asian women at increased risk of osteoporosis
Validation and comparative evaluation of the osteoporosis self-assessment tool (OST) in a Caucasian population from Belgium
Development and validation of the Osteoporosis Risk Assessment Instrument (ORAI) to facilitate selection of women for bone densitometry
Validation of the simple calculated osteoporosis risk estimation (SCORE) for patient selection for bone densitometry
Pharmacological Management of Osteoporosis in Postmenopausal Women: An Endocrine Society Clinical Practice Guideline
ACOG Clinical Practice Guideline1: Osteoporosis Prevention, Screening and Diagnosis